Celebrating Thayer Central's Homecoming Parade
Thayer Central Tellers particated in the float on Homecoming. Thayer Central Elementary have participated for 11 years
in TC Titan Bank. Students deposit money on a weekly basis into their Titan school banking account. This program
teaches students the value of saving.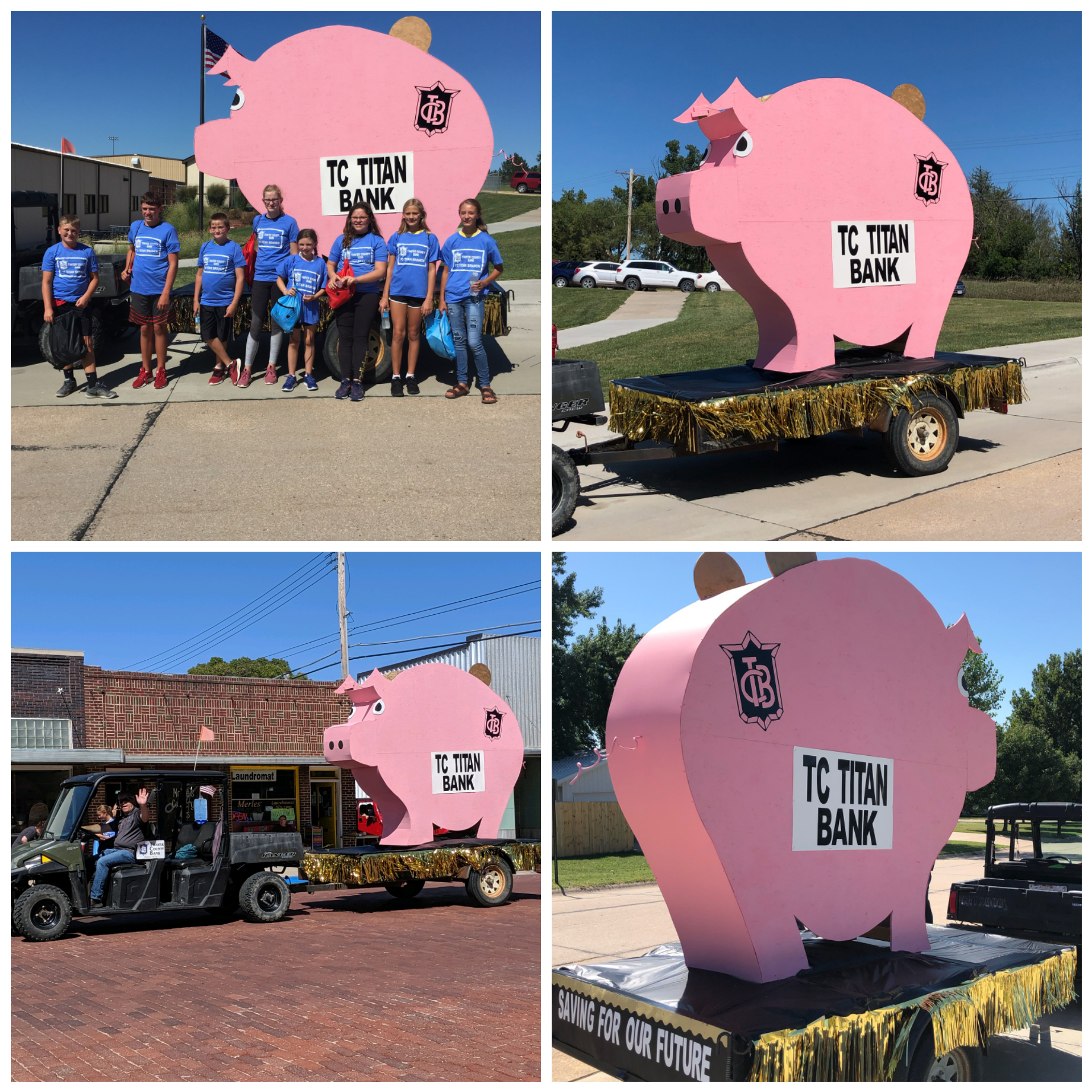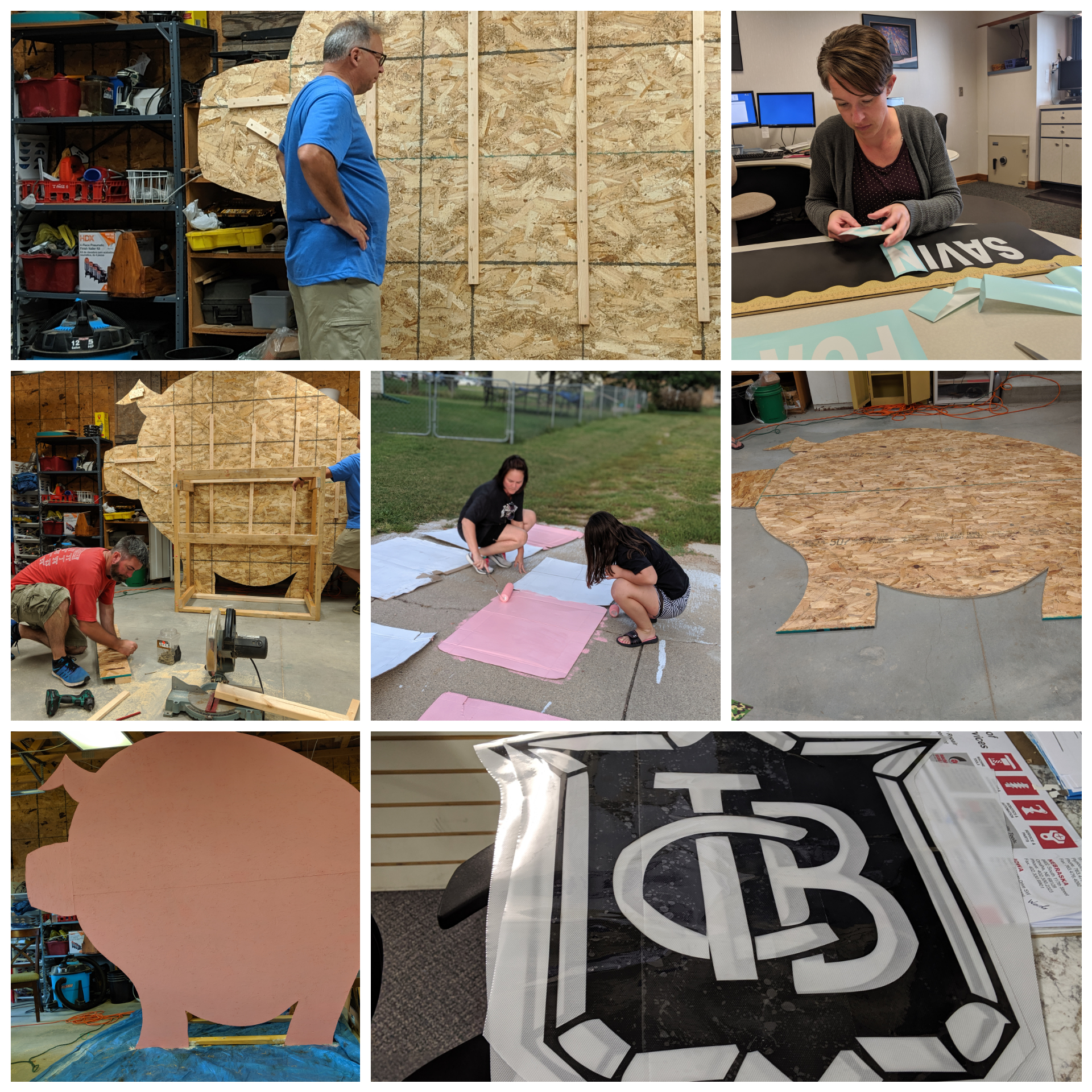 Foundation for Blue Valley Lutheran Homes Golf Tournament
Thayer County Bank supported the Foundation for Blue Valley Lutheran Homes 15th annual golf tournament.
Top Picture: Heidi Burkey, Lance Pachta Bottom Picture: Heidi Burkey, Deanna Gunn, Rebecca Schure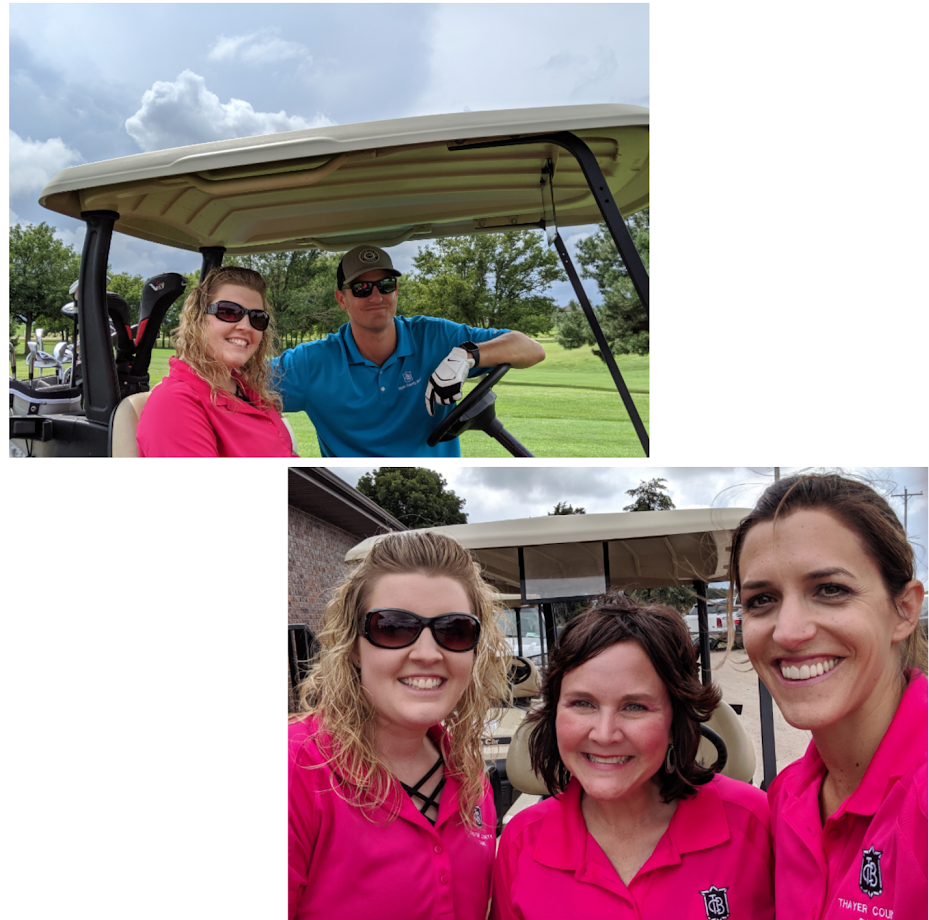 Celebrating 150 Years, July 4th
Thayer County Bank made a 150th birthday cake float for Hebron's 4th of July parade. Thayer County Bank also celebrated their 145th birthday on July 1st. We enjoyed handing out popsicles as a refreshing treat for those watching the parade.
The 150th cake float at the parade.

Working together to build the cake float.

2019 Tour de Nebraska
Our bank president, Pat Kenner, recently rode in the 2019 Tour de Nebraska bike ride. The 279 mile route took him on two wheels from Sidney to Kimball to Gering to Torrington, Wyoming, back to Scottsbluff, to Bridgeport, and then back to Sidney. Pat camped in a tent through a few nights of rain and storms but despite a little bad weather is looking forward to being a part of the ride next year. Pat said the best part of the ride is seeing the good in many small communities. Pat said "Most rural communities have the same challenges. It is very interesting to see these same issues in different perspectives and at different stages in other communities. We can learn from others how best to reinvigorate theaters, build motels, save retail business." Pat was most impressed with the community of Potter that hosted a rest stop on the ride. His banker friends, the Envoldsen family, have been instrumental in keeping their village active and in top shape. He especially enjoyed the various species of native trees to Nebraska that line the village's main street. They have a beautiful little park area on vacant lots between buildings. Pat said that he was reminded of the importance of a community bank and a community banker (and staff and family!) to a rural Nebraska community.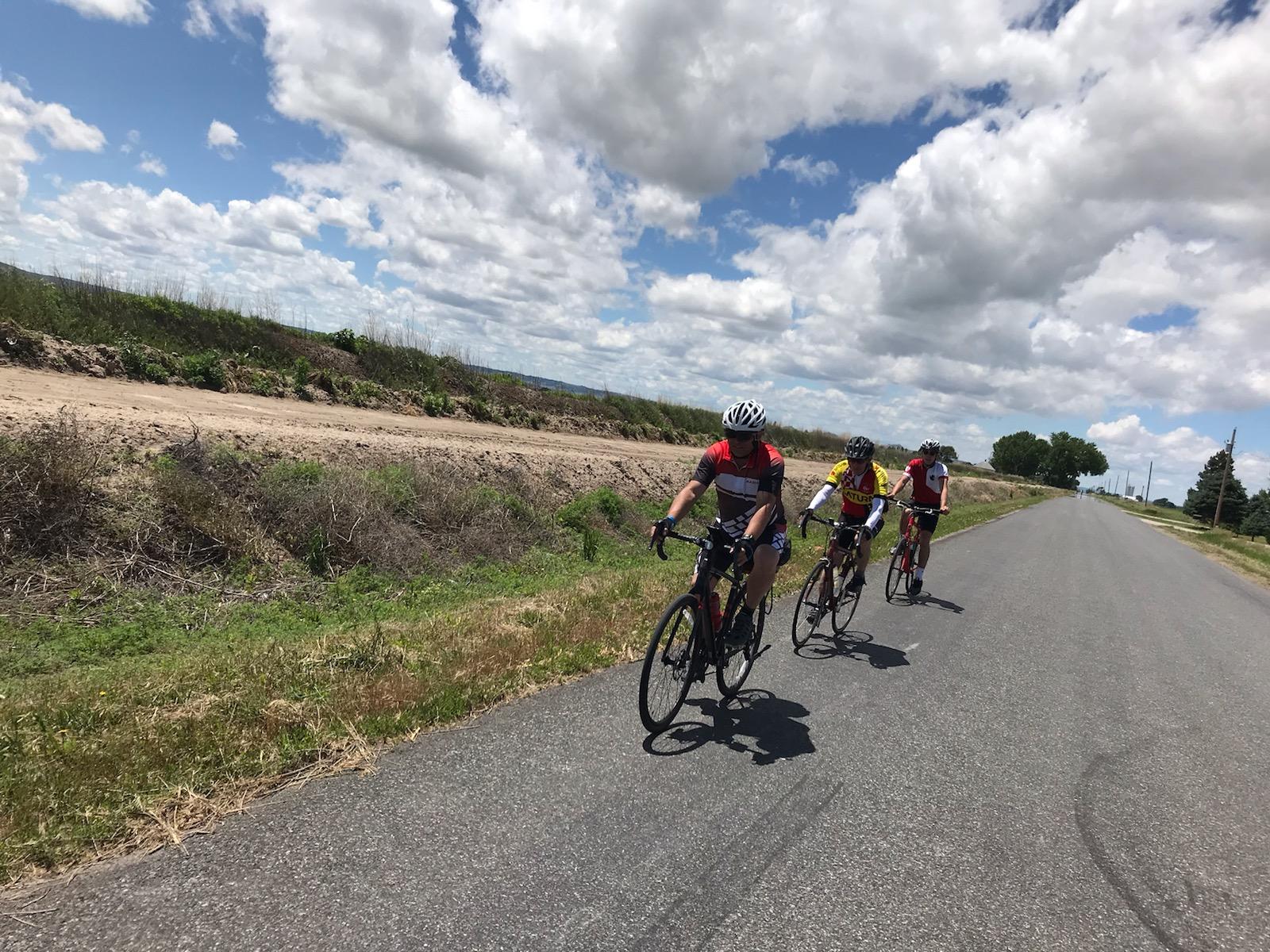 Foundation for TCHS' Golf Tournament
Thayer County Bank had a great time supporting the Foundation for Thayer County Health Services 32nd annual golf tournament.
Pictured below from left to right: Perry Gunn, Deanna Gunn, Kelli Day, Heidi Burkey

Titan Branch - School Banking Program
Did you know that Thayer County Bank has another Branch called the Thayer Central Titan Branch?
Officially opened in April of 2007, Thayer County Bank in conjunction with the UNL Nebraska Council on Economic Development welcomed elementary students to make deposits into their own personal savings accounts. Staffed by 6th grade tellers and two bank personnel, the Titan Branch is up and running every Wednesday morning during the school year.
The TC Titan Branch is designed to:
Introduce the economic concept of saving early and reinforce that idea through the curriculum.
Demonstrate to the students that saving should be a part of their personal financial plans in the future.
Learn how banks operate and teach the students to become savers themselves.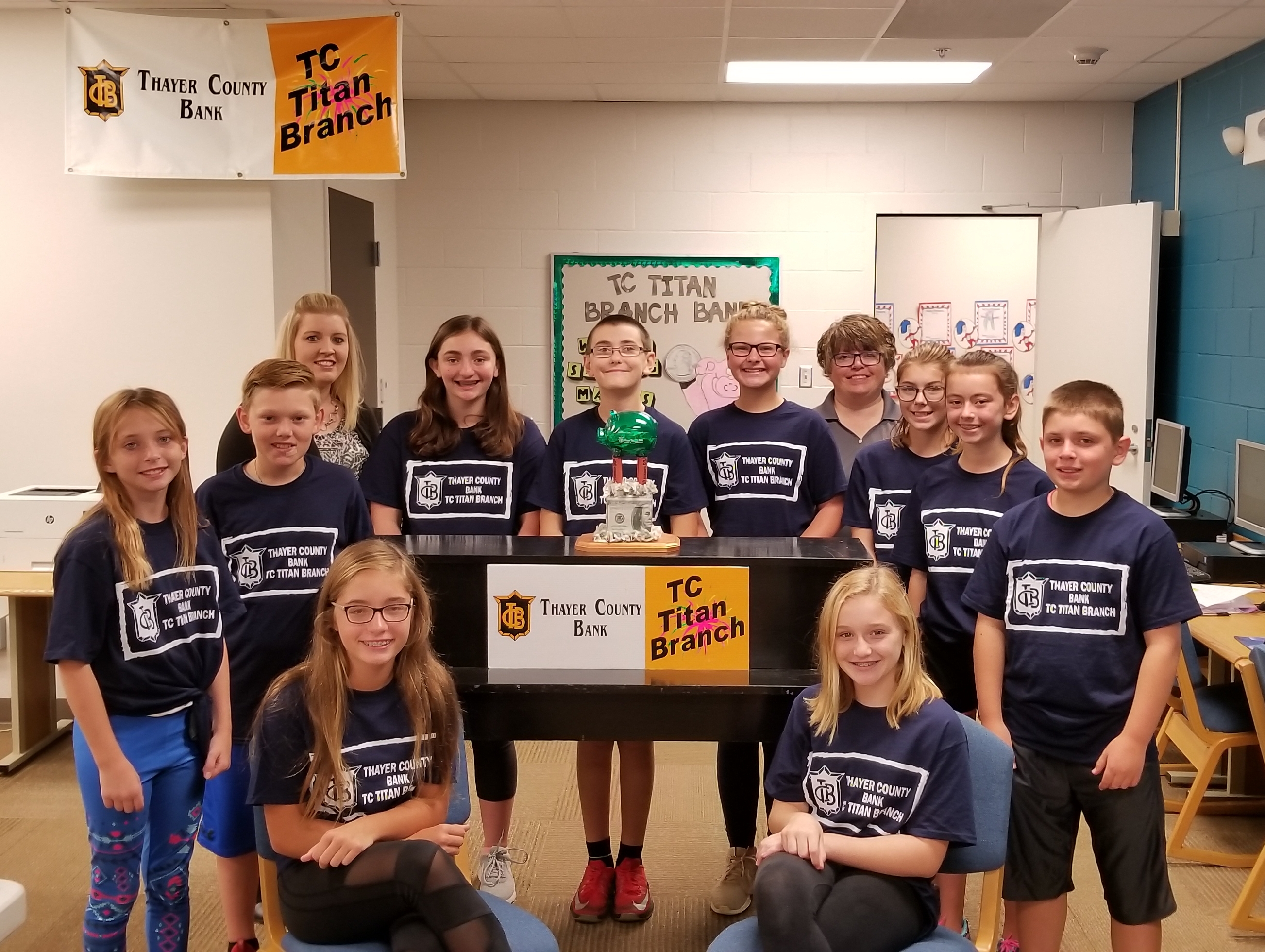 A special congratulations to our new group of 6th grade tellers for the 2018-2019 school year!
"Leading Locally"
"Leading Locally" is an excellent program offered jointly through UNL-Extension in Thayer County and the Thayer County Economic Development Alliance. The program is a great opportunity for developing employees with management techniques, communication and conflict management skills, as well as customer service. These same skills transfer to the community settings where strong leaders are needed.
The program is full of activity filled sessions to build and enhance leadership skills and networking. You will also get the pleasure to visit and learn about many different businesses within Thayer County. Anyone interested in developing themselves either personally or professionally should consider attending this program.
Click here for a brochure to learn more about the upcoming "leading locally" program.
Pictured to the right are some of the most recent "leading locally" p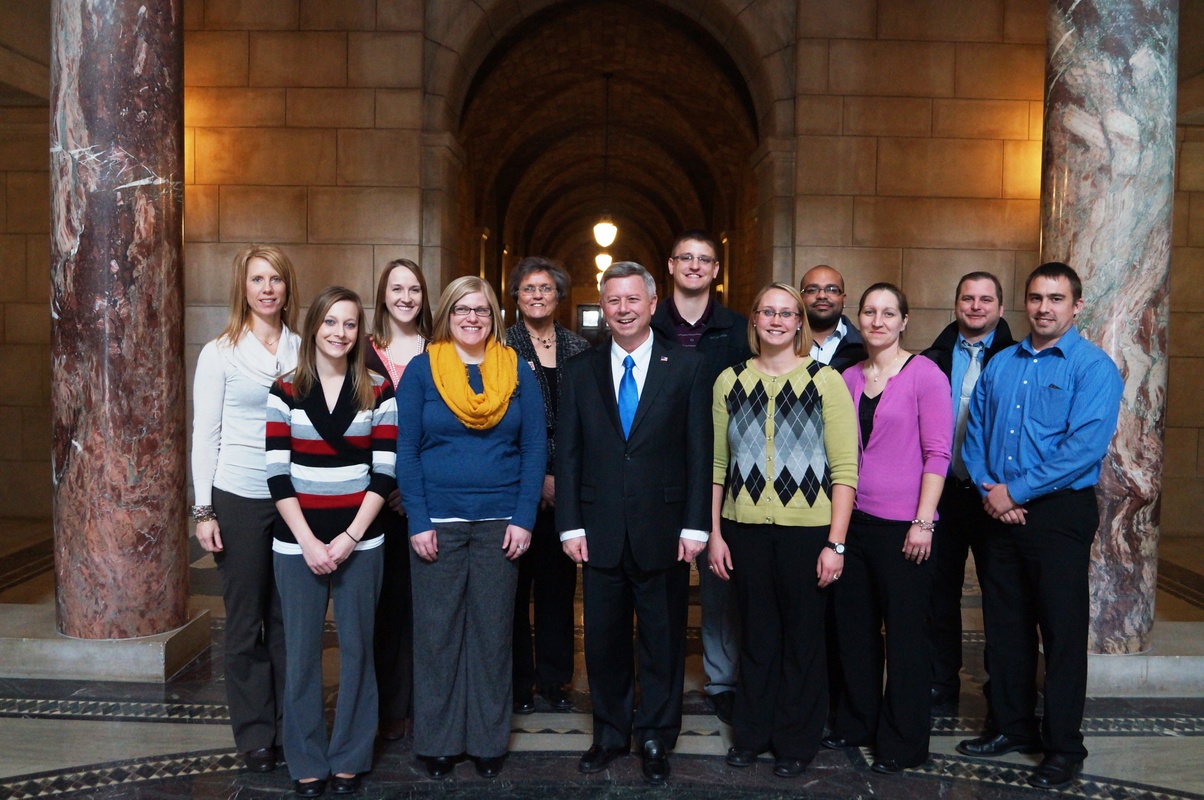 articipants with Nebraska Governor Dave Heineman.
The Lied Center for Performing Arts at the University of Nebraska–Lincoln has received a $4 million gift from the estate of Glenn Korff to help bring in top Broadway shows.

The gift establishes the Glenn Korff Broadway Endowment at the University of Nebraska Foundation to forever enhance the Lied Center's Broadway programming, visiting artists program, commissioned theater projects and more. In honor of his legacy and support, major Broadway productions at the Lied Center will be part of the newly created Glenn Korff Broadway Series.

The gift comes a year after Korff, a Nebraska native and UNL alumnus, announced an $8 million gift to the university for the Glenn Korff School of Music at the Hixson-Lied College of Fine and Performing Arts. The gift created a permanently endowed fund at the University of Nebraska Foundation to provide annual support for students, faculty and programs. In recognition of the gift, the school was named in his honor. Korff died August 27, 2013.

Glenn Korff also established a $1 million dollar gift for his hometown community in Hebron which endowed with the Hebron Community Fund of the Nebraska Community Foundation.
Hebron Majestic
| | |
| --- | --- |
| | ACT (Arts Council of Thayer County) is a volunteer nonprofit group that was formed to operate the Majestic Theatre as a community theatre. The restoration of the cinema was a huge success for this community. Thanks to the amazing outpouring of funds and time, the new cinema is comfortable and clean, the movies are up-to-date, the sound system is fantastic and the visual experience is second-to-none! Click here to go to the Majestic website to learn more and see upcoming showtimes. |
Hebron Links
Surrounding Community Links
Shop Local
Did you know that your dollars spent while "shopping local" have 3 times the impact on your community as dollars spent at national chains? By shopping local we help create jobs and keep jobs, we provide more funds for city services and community improvements through sales tax, and we promote economic development.
Economic Development Resources in Thayer County
Thayer County Economic Development Alliance is our local development organization. TCEDA has identified Leadership Development as a key component of long-term sustainability of our community. Our staff members have regularly participated in and benefited from the annual Leadership Plenty class which TCEDA provides. TCEDA is also active in obtaining housing grants to benefit low to moderate income home ownership. In 2014 TCEDA has organized regular speakers who provide great exposure to information important to businesses.
TCEDA is a county-wide partnership working together to provide a strong economic base a quality of life for all Thayer County residents. Take a look at their website here.